ALL

2023

2022

2021

2020

2019

2018
2023.11.23
【CONCERT】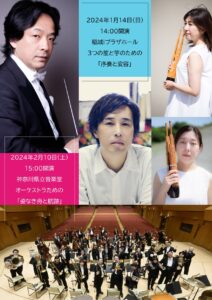 Tow new works by Kazutomo Yamamoto will be premiered in January and February!
Sunday, January 14, 2024 at Inagi i Plaza Hall
Work for 3 Shos and U with light performance
Saturday, February 10, 2024 at the Kanagawa Kenritsu Ongakudo
Work for Orchestra
2023.5.29
【VIDEO】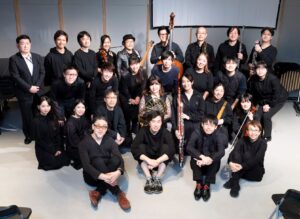 The videos of the concert "Kazutomo Yamamoto Showroom" (3 November 2022, Tokyo) were released on 24th May.⇒Pareidolian YouTube channel
2022.12.4
【NEWS】


The lineup for 2023-2024, the second season of Ryusuke Numajiri's Kanagawa Philharmonic Orchestra, has been announced. Kazutomo Yamamoto's new orchestral work will be premiered on February 10, 2024 at the Kanagawa Kenritsu Ongakudo.
2022.12.4
【VIDEO】


You can watch the video of CONCERT -Kazutomo Yamamoto SHOWROOM- on the internet until December 31. Tickets are on sale at teket. ¥2,000⇒teket
2022.9.12
【CONCERT】



Kazutomo Yamamoto Portrait Concert "Kazutomo Yamamoto SHOWROOM" on November 3.  ⇒more information
2022.9.12
【CONCERT】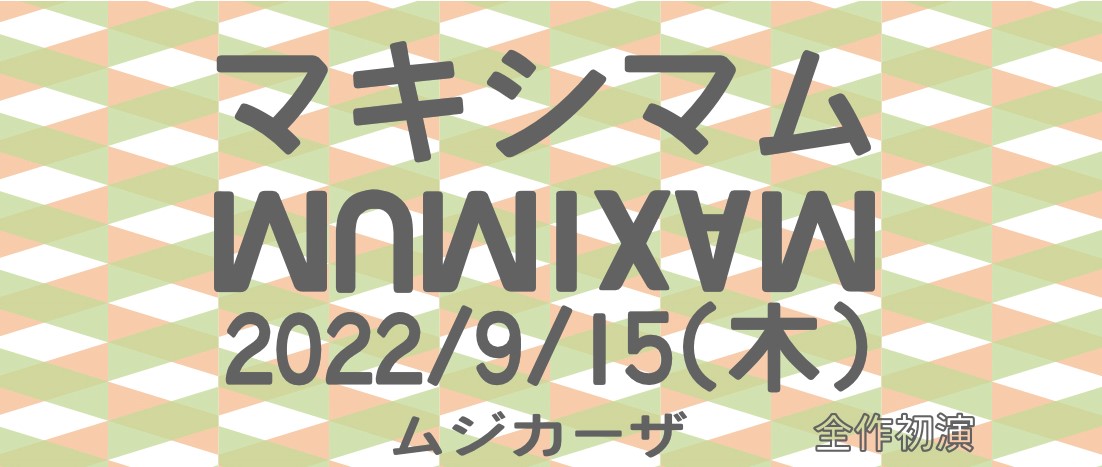 Coming Soon!!!! Hideaki Isobe presents Concert "MAXIMUM" -Violin, Piano and Electronics- on September 15 at Musicasa (2 minutes walking from East Exit of Yoyogiuehara station on Odakyu line) Kazutomo Yamamoto's 3 new pieces will be premired! Rehearsal report⇒facebook of Hideaki Isobe
2021.1.21
【CONCERT】
Three works by Kazutomo Yamamoto will be premiered soon! See CALENDAR ⇒January 26 and February 4
2020.12.4
【NEWS】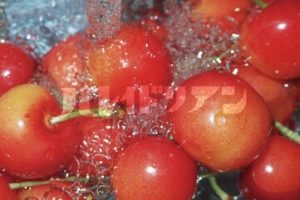 Kazutomo Yamamoto formed an experimental music unit "Pareidolian" with Orie Kanegae and Kouji Masaki in 2020. They had the first event on 27, 28 and 29 November at the Tokyo Arts and Space.
2020.8.17
【VIDEO】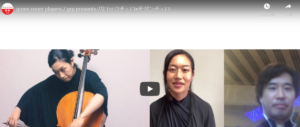 Aki Kitajima plays "Field of virtuality Part:1 iii) Orbit A" for cello composed by Kazutomo Yamamoto. ⇒VIDEO
2020.8.17
【CONCERT】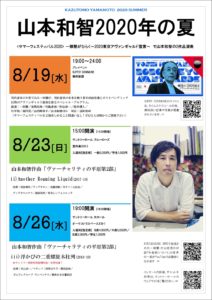 Information about Kazutomo Yamamoto at the Suntory Hall Summer Festival 2020. ⇒PDF
2020.8.17
【CONCERT】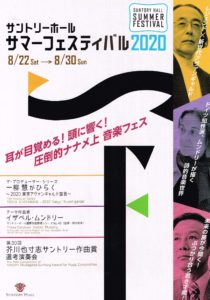 Kazutomo Yamamoto's works will be performed at the Suntory Hall Summer Festival on August 23 and 26 (August 26 / Orchestral work, World premiere!). Yamamoto will appears in an online talk event on August 19.
Information⇒Suntory Hall
2020.5.20
【YouTube】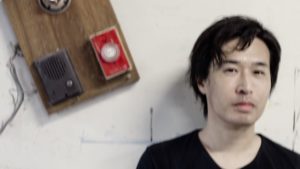 Enjoy the music by Kazutomo Yamamoto! "Tower of the prosody" (the first 7 minutes of the music) / Live recording on 16 November 2018 / Conductor: Ichiro Saito, Voice: Yuka Yanagihara, Electronics: Sumihisa Arima, Central Aichi Symphony Orchestra ⇒YouTube
2020.3.4
【CONCERT】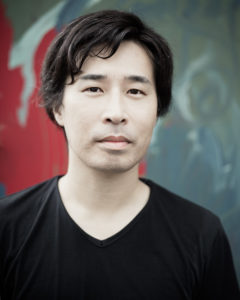 Suntory Hall has announced the schedule and program of Summer Festival 2020. Kazutomo Yamamoto's pieces will be performed on 23 and 26 August 2020. ⇒See CALENDAR  ⇒Suntory Hall
2020.2.27
【NOTICE】
Due to the coronavirus, the following concert has been cancelled.
Saturday, February 29, 2020 Senzoku Gakuen College of Music – Masaki Oishi Class Concert ⇒twitter
2020.2.18
【CONCERT】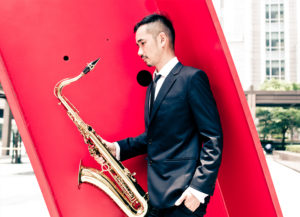 Kazutomo Yamamoto's Atomosphere kecak will be performed by two students on February 29 at Senzoku Gakuen College of Music.  ⇒Calendar
2020.1.10
【CONCERT】
A new piece for cello solo by Kazutomo Yamamoto will be premiered on January 11 at Meisei University. ⇒more information
2019.10.6
【REPORT】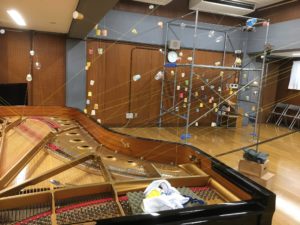 Kazutomo Yamamoto Workshop on June 1, 2019 at Kanagawa Kenritsu Ongakudo  ⇒VIDEO
2019.5.16
【CONCERT】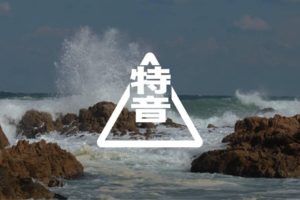 Booking Start! On May 27 https://www.kokuchpro.com/event/tokuon2019/
2019.4.23
【TICKET on sale】
On Sale at the end of May – "Tokushu Ongakusai"(Saturday, July 13)
2018.11.1
Get your ticket right now! CONCERT on 16 November in Nagoya / Kazutomo Yamamoto: Tower of the prosody for female voice, chamber orchestra, electronics
2018.10.15
2 concerts this week ⇒ Check CALENDAR!
-Tuesday, October 16: Solo piece for shakuhachi
-Saturday, October 20: New work for clarinet and tape
2018.10.15
Kazutomo Yamamoto's website – OPEN!
[photos: Jorgen Axelvall and Dokou Nakamura]